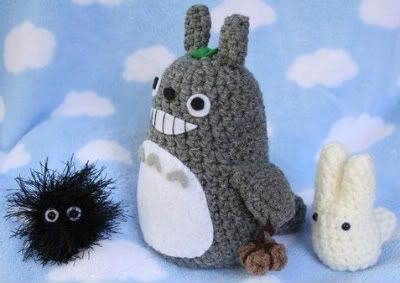 Ending 11/2 at
Jaebumfangirl
is a giveaway for Ami Amigos Crochet Totoro characters! Totoro is my all time favorite Japanese character. I adore the movie and already have quite a few Totoro stuffed animals and other items. But I can never have enough!!
Ami Amigos' Etsy shop
also has other super cute crochet hats and dolls as well.